Effectiveness
The most effective
and efficient disinfection

App
Safe and easy
to use via mobile app

Speed
Total sanitisation
at maximum speed

Design
Minimalist design
with ecofriendly materials
OZONE GENERATORS: SAFE, FAST AND EFFECTIVE DISINFECTION
Destroy bacteria, viruses, mould and other microorganisms harmful to health, very quickly with a highly efficient method. With our ozone generators, disinfect with maximum safety via the App Wizard and start cleaning cycles with ease wherever you are. A fast and efficient disinfection solution.
Effective disinfection with ozone
OZONE DISINFECTION
Total sanitisation of air and surfaces
Our ozone machines use the most effective and guaranteed method of destroying all types of toxins, bacteria and viruses thanks to the high bactericidal properties of ozone. In addition to being the most efficient method, one of its main advantages is the speed of disinfection.
It requires no chemical additives, leaves no toxic residues, is ecological and environmentally friendly. With Toto and Lion, you are guaranteed to reach every nook and cranny of the area to be disinfected. Total sanitisation without odours or stains.
OZONE DISINFECTION SOLUTIONS
A product for every need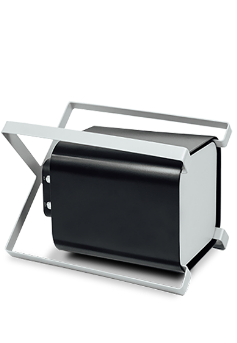 Toto
OZONE GENERATOR FOR SMALL SURFACES
Total disinfection and sanitisation by ozone for spaces up to 80 M². App comtrol for maximum safety in use and application.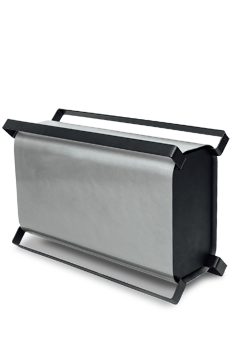 Lion
OZONE GENERATOR FOR LARGE SURFACES
Professional ozone generator designed to sanitise, disinfect and deodorise large commercial areas of up to 300 m².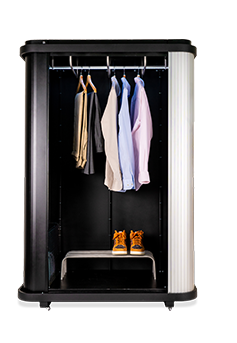 Woodman
OZONE TEXTILE DISINFECTION
Cabinet for the total sanitisation of textiles and clothing in ozone cabin format. Specially designed for the retail sector.
PROFESSIONAL OZONE GENERATORS
Powerful and effective technology to deodorise and sterilise spaces up to 300 m².
MAXIMUM SAFETY WITH SECURE AND EFFICIENT TECHNOLOGY
Remote control of the disinfection process
AIR AND SURFACE SANITISATION BY OZONE
Where can you use our ozone generators?

Health facilities

Homes and residences

Vehicles and transport

Catering and hospitality

Workplaces

Shops and establishments

Spas and gyms

Workshops and dealerships
Wizard's technology destroys the widest range of potentially airborne contaminants, such as viruses and bacteria, compared to conventional air purifiers.
Wizard's air disinfection technology inactivates all types of airborne viruses, including H1N1 influenza virus and coronavirus strains. Universities, scientists and organisations such as the WHO prove this. Wizard ozone generation machines disinfect spaces safely and efficiently.

"Ozone is the most powerful disinfectant against all kinds of micro-organisms, bacteria, fungi and viruses. The WHO recognises that the disinfecting power of ozone is 99%."

"Ozone can inactivate 99.999% of viruses and, in particular, the new coronavirus can be inactivated under standard ozone disinfection conditions".
Elegant and compact
Minimalist, compact and eco-friendly design. Available in 6 colours to fully adapt
to the style and aesthetics of your spaces.
Do you need a business solution?
We help you find the product that best suits your space and needs.
Send us your enquiry using the contact form.
Tell us how we can help you